THE VISION
MAÉST was founded by Marketa Schroll in spring 2020. The collections radiate a fairytale beauty whose vibrancy remains in the memory. Each design is an invitation for women to express their femininity and individuality. With a focus on strong silhouettes and opulent details, each piece is created in traditional tailoring in Germany.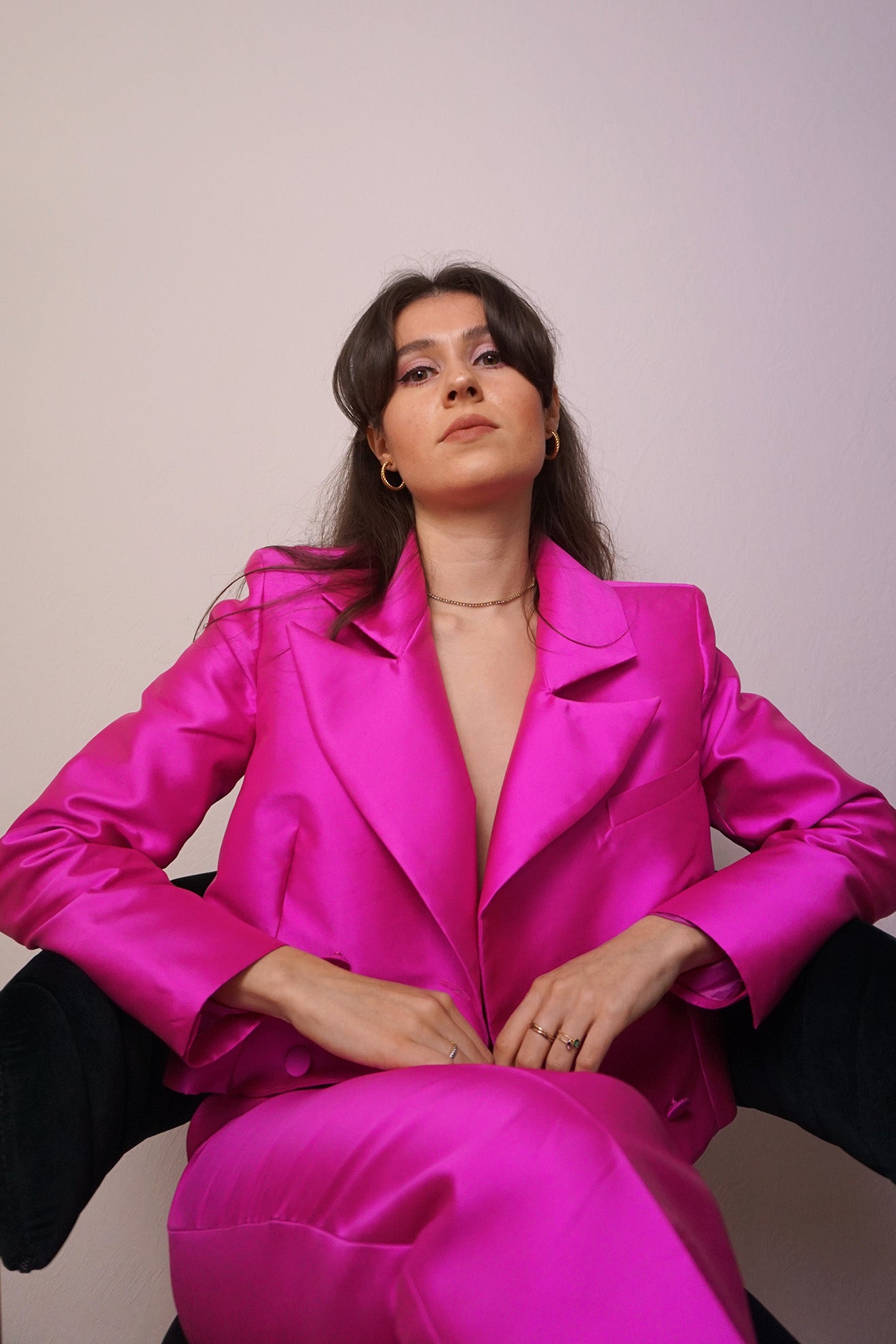 01
Born near Prague, Czech Republic, and raised in Munich, Germany, Creative Director Marketa Schroll developed a deep sense for an aesthetic that combines the modern zeitgeist with the poetic codes of different cultures. Deeply rooted in her second homeland, MAÉST's designs bear reminiscences of Czech fairytales and folklore. The volume in historical costumes, shapes and colours of flowers and art from the Art Nouveau era are considered essential inspirations.Marketa Schroll's individual signature and her passion for details, bold colours and prints are recognisable in every MAÉST design. The collections are a collection of garments that combine art and fashion. In our communicative age, MAÉST's designs stand for a visual expression of personality. As a Munich fashion label, Marketa Schroll also makes hand-embroidered unique dirndls on request. The fashion is designed for all women who use it to feel strong, spirited and individual. Women who play with femininity and sophistication and enjoy life in every way.
02
Following this philosophy, each piece is made in Germany in the highest quality and under social sustainability. Materials such as silk, jacquard or cotton are sourced from Italy and finished with specially drawn prints or hand embroidery. Each collection is exclusive and limited. The idea is to create unique fashion that can be passed down through generations as vintage pieces. Marketa Schroll studied fashion design at the Academy of Fashion & Design and worked in design at Anuschka Hoevener and Escada. Self-confidence. Individuality. Femininity. MAÉST celebrates the maximum expression of fashion and its power behind it.