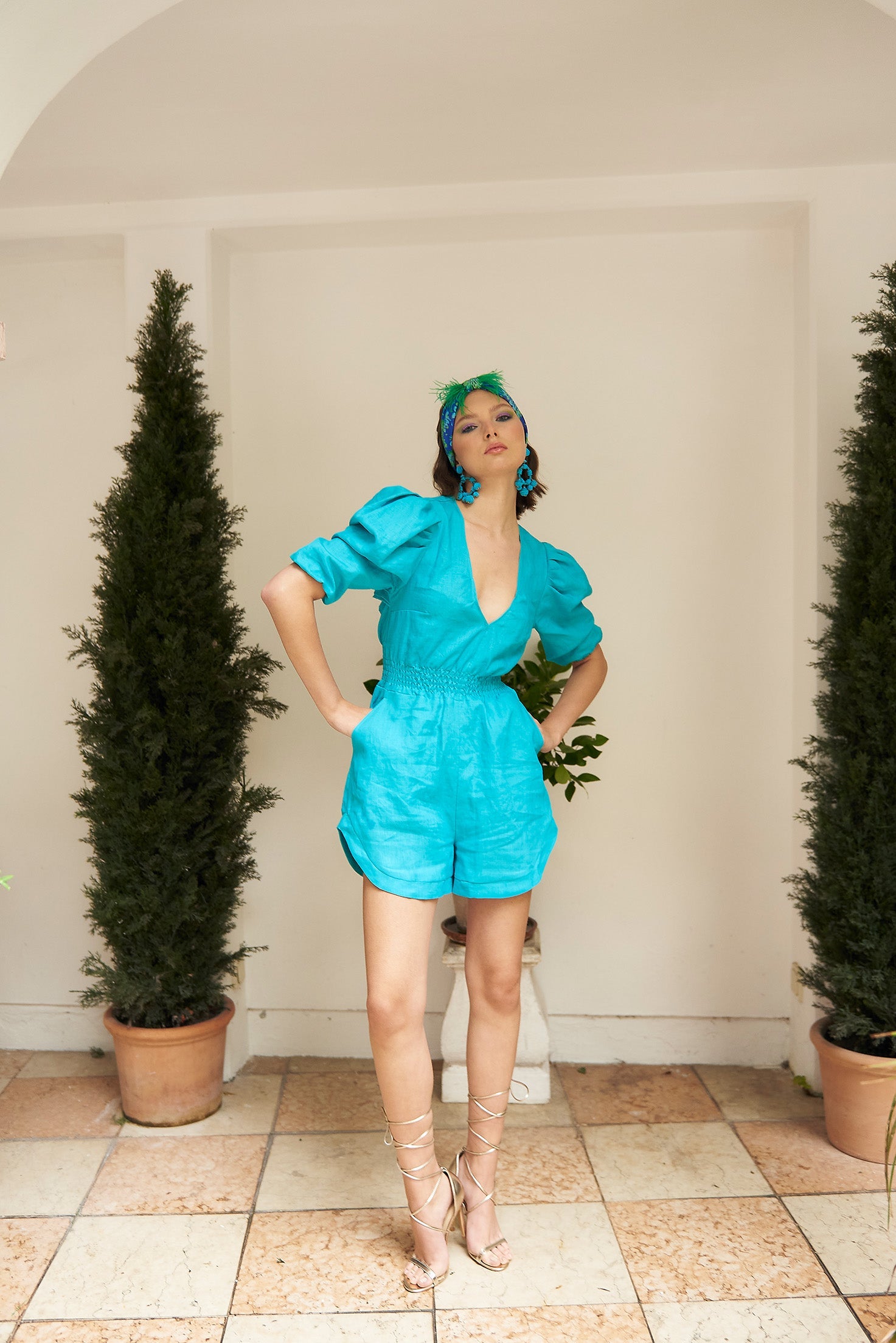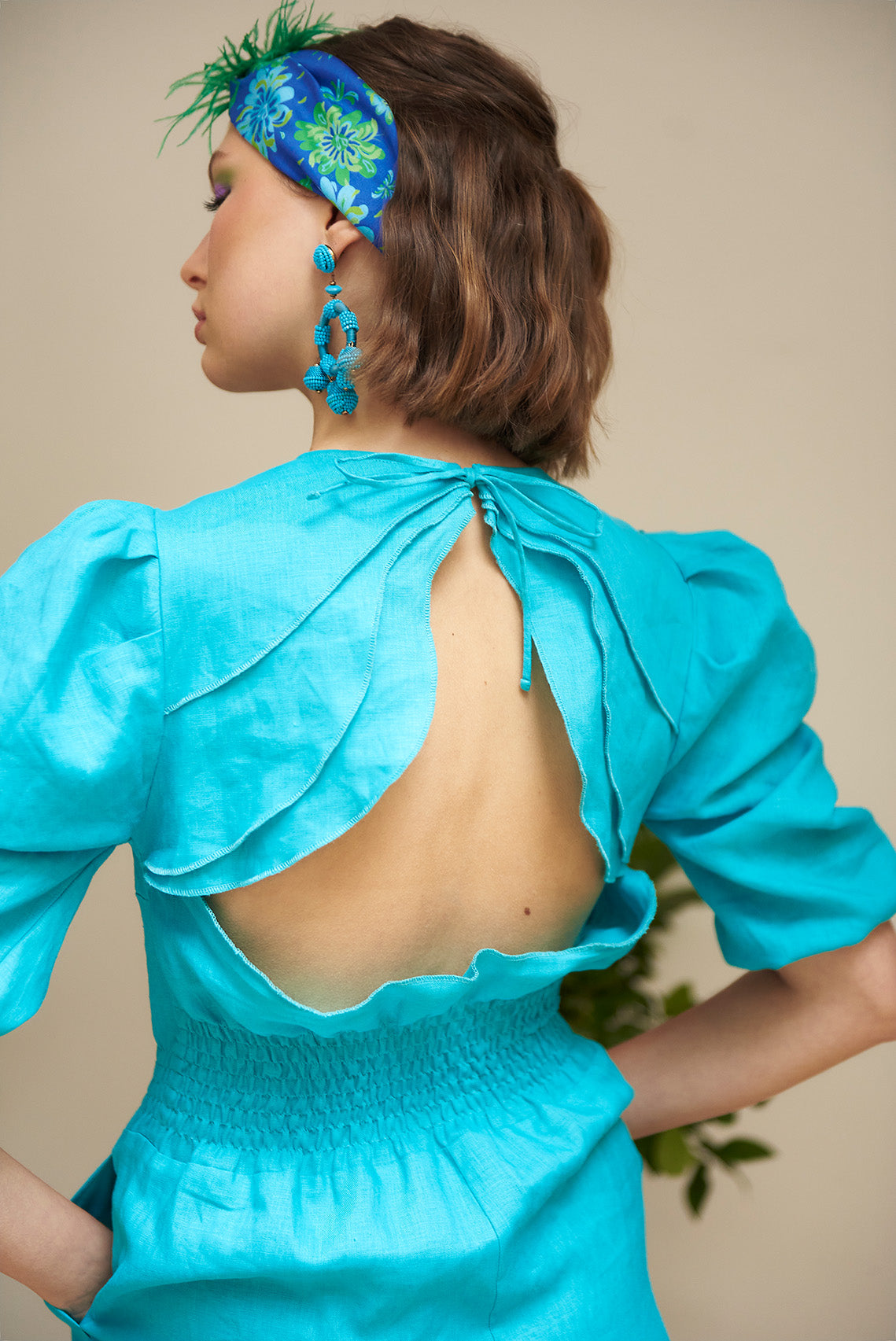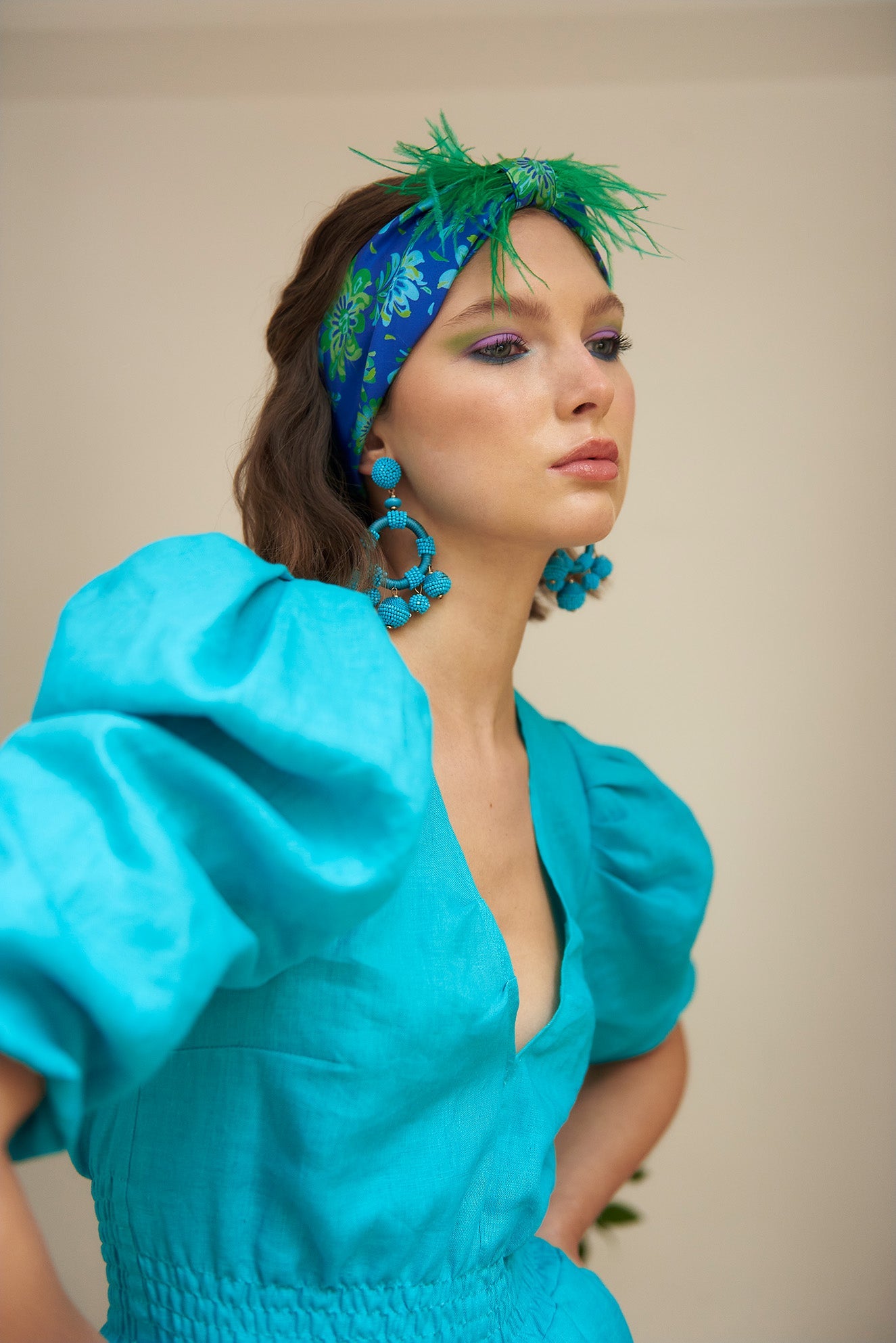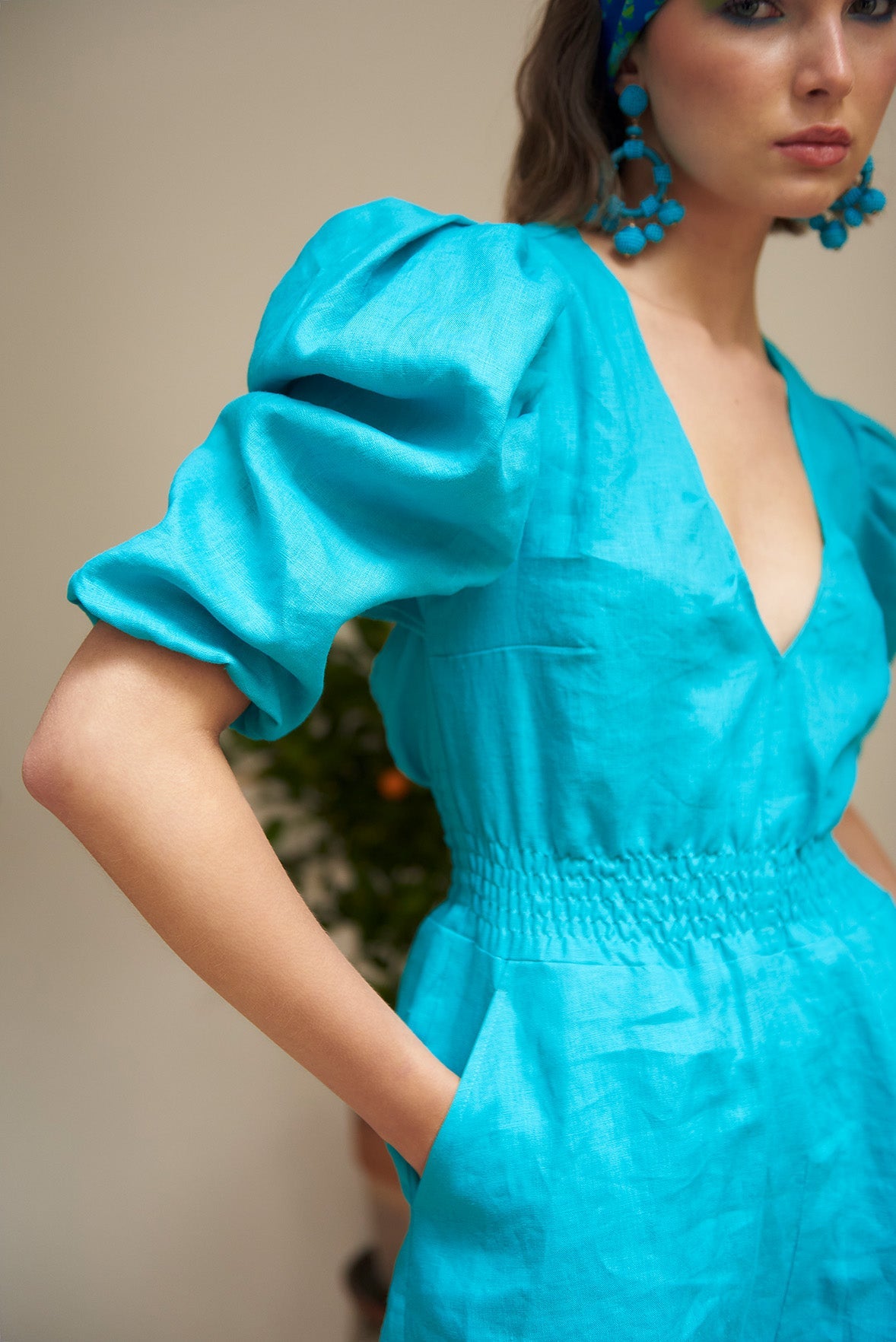 Azure Waves Playsuit
"Every time I look out onto the blue, I can feel endless possibilities inviting me to play"
HANDMADE IN GERMANY
Material: 100% Italian Linen | Pocket Lining: 100% Cupro
Made for: Playful beach explorers, Soirees on a Boat, Parties on a Yacht, Strolls through your Favorite Beach Town, Dolphin Encounters.
The model is 177 cm tall and wears size 34/36 DE
Form & Features
Adjustable bow-shaped self-tie
Summer is filled with hues of blue that sparkle, meet, and merge. Imagine yourself close to the water, vast open spaces and a touch of infinity that reminds you that blue isn't just a color it's the color that our planet does best. This practical but elegant one-piece exudes an air of mystery and playful elegance. Of vast depths, warm pools of water, hidden coves, and dolphins playing in the cerulean waves just beyond your yacht.
With this Italian linen playsuit, you'll have the sound of the sea always at your fingertips.

Material:
Italian mid-weight linen in turquoise, with a shiny surface.
Highlights:

A relaxed fit and elastic waist that beautifully accentuates any figure. 
The back detail design resembles a blooming flower.
Just to mention them once more: Pockets! They're great.
Wavy hemline – as a fitting detail for an ocean inspired one-piece.
DISCOVER NEW STYLES