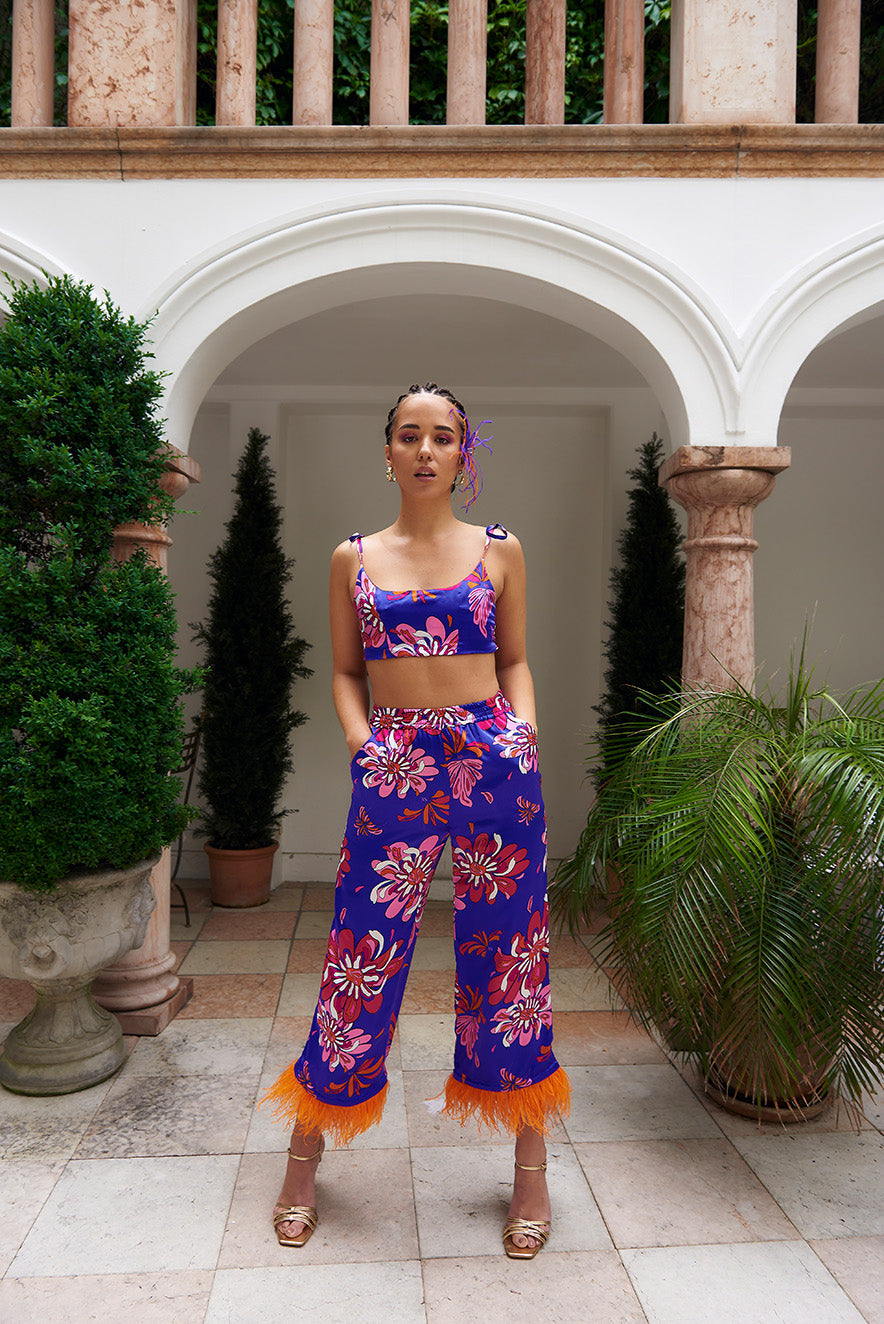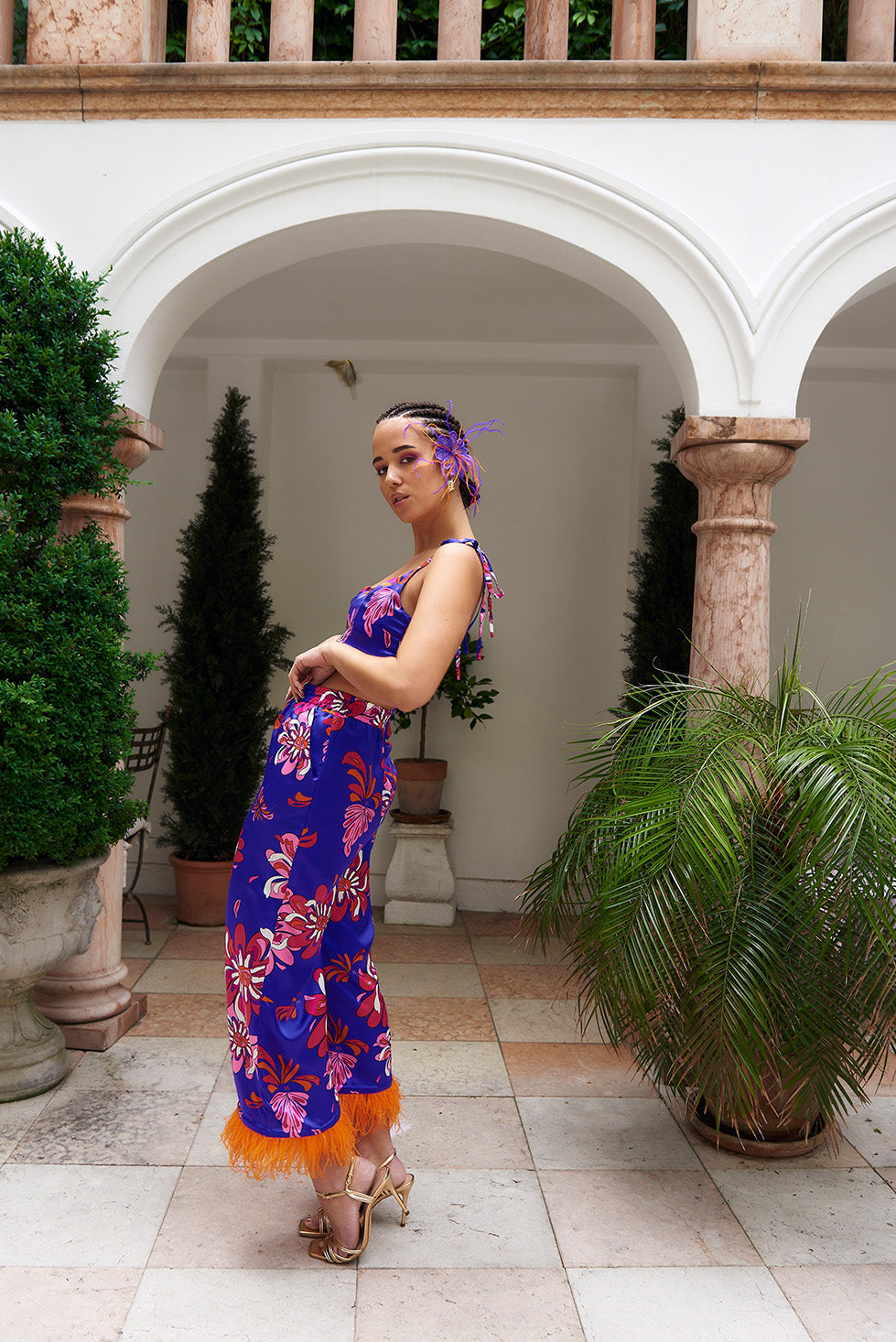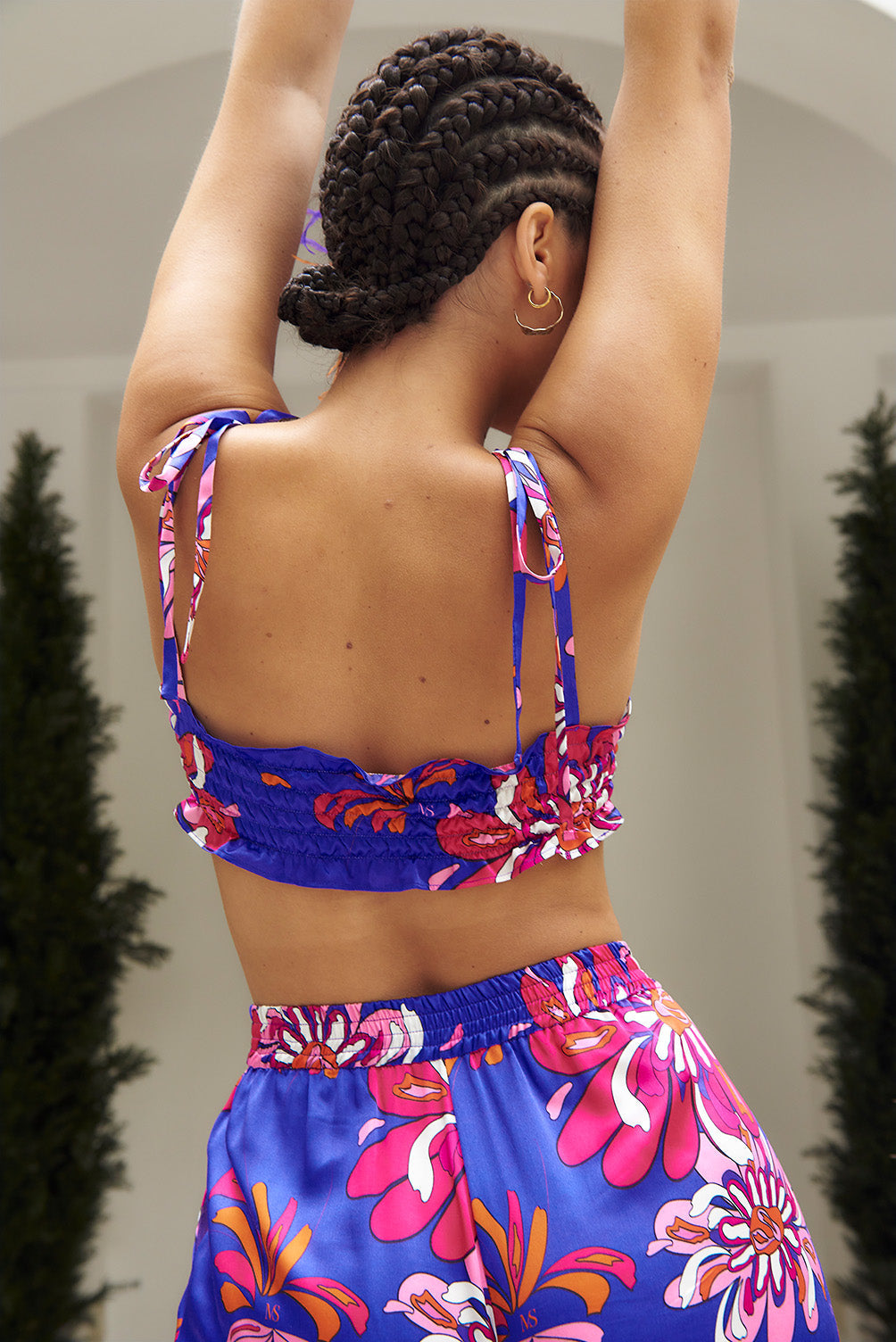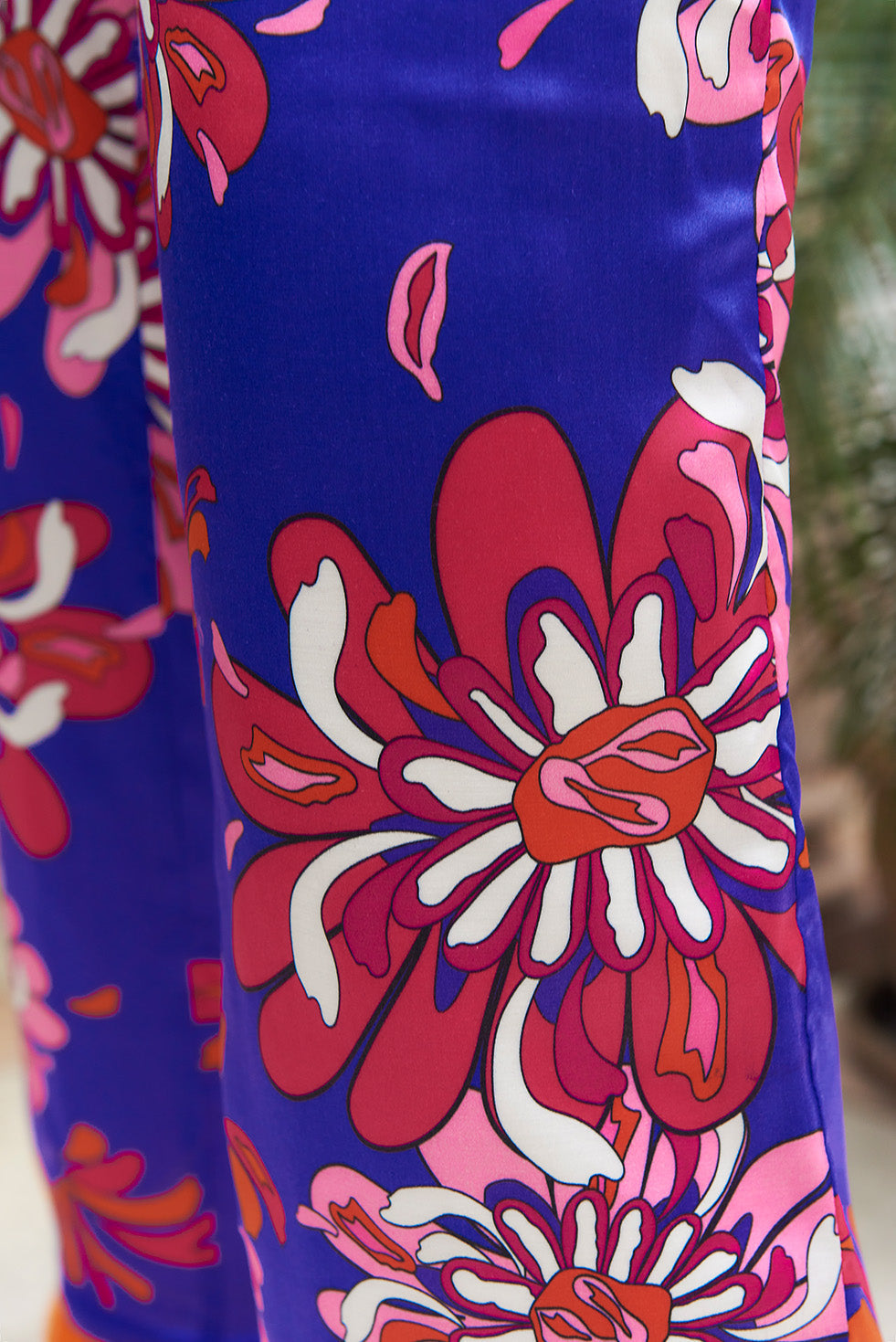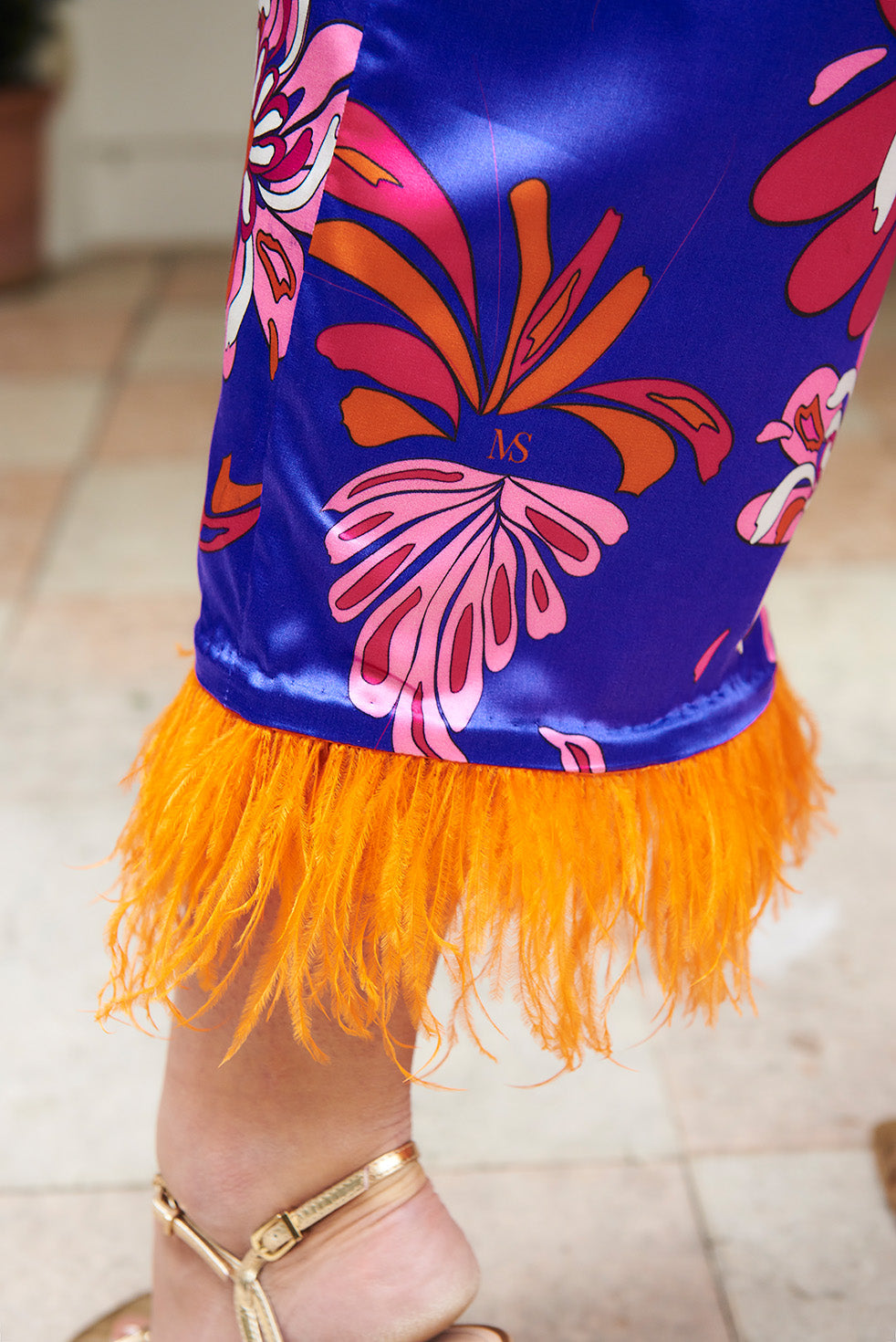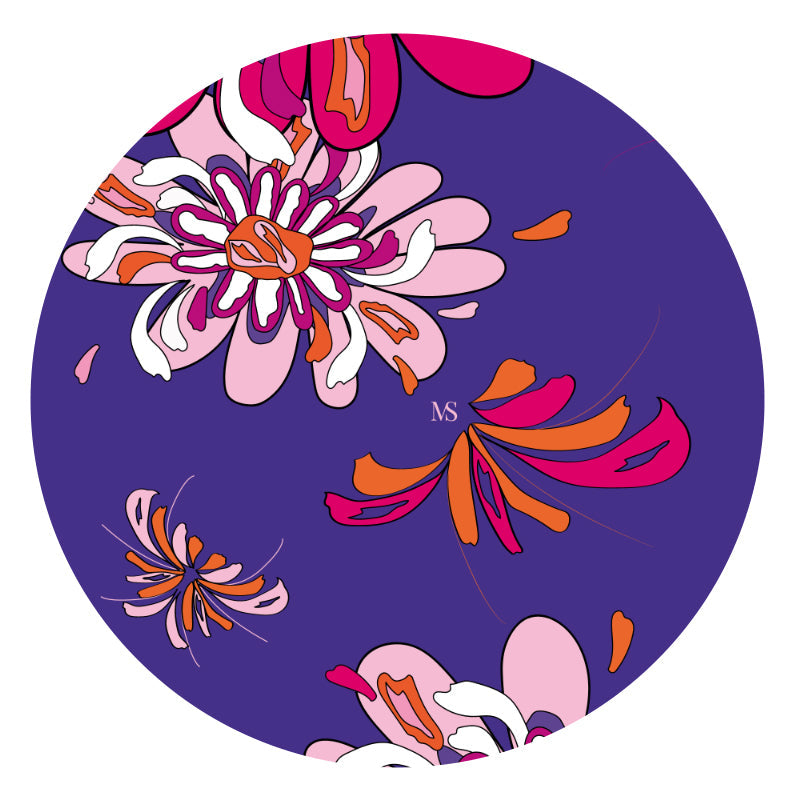 Bold Botanicals Pants (purple/orange)
"Nature doesn't ask permission; she just does"
HANDMADE IN GERMANY
Material: 100% Certified Eco Satin (35% Silk 65% EcoVero), 100% Ostrich feathers
Made for: Fierce Floral-Loving Ladies, Trailblazers, Dancing Queens on Ibiza, Majestic Forces of Nature
Also made for: This Summer...and the Next...and the One after that - thanks to the high-quality & summer-funcionality of our materials
The model is 172 cm tall and wears size 34/36 DE
Form & Features
Full of life, color, and contrasts. Just like Nature herself. This set was designed for a particular kind of woman. A woman that forges her own path through the treacherous but dazzling labyrinth of life. And thanks to the wonderful qualities of Eco Satin, she does so in harmony with Nature. Adding a veil of silky lightness to her body's form and flow. Modern, with a featherlight tribute to the seventies, this comfortable two-piece* is as beautiful as it is bold. But are you bold enough? Do you dare to wear it? To pull off this collection's signature print and pull others into your colorful orbit? We are convinced you are. And you'll look fantastic doing so!
*Top and pants are also sold individually
Material:

35% Silk 65% Viscose LENZING™ EcoVero, 100% Ostrich feathers
Highlights:

Features the collection's signature hand-drawn florals and MAÉST's logo signet.
The florals are an original print design by MAÉST creative director Marketa Schroll. The design was inspired by tropical flowers – flowers that first caught her attention on a floral-patterned plate sitting on her grandmother's table in Prague.
The high-quality print, featuring brilliant colors on sustainable Eco Satin fabric is printed by experts in the UK.
Colorful feather trim made out of 100% ostrich feathers.
DISCOVER NEW STYLES