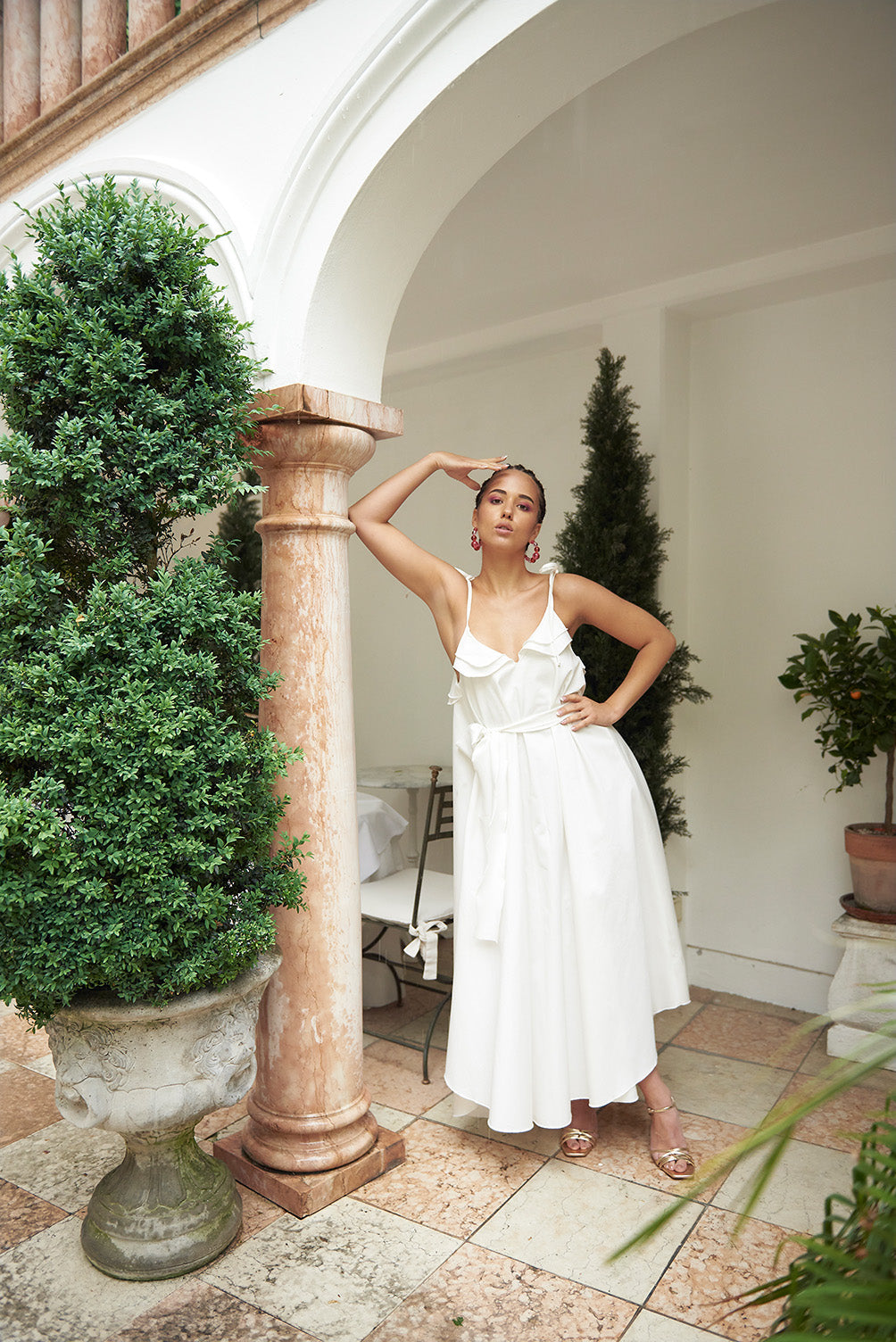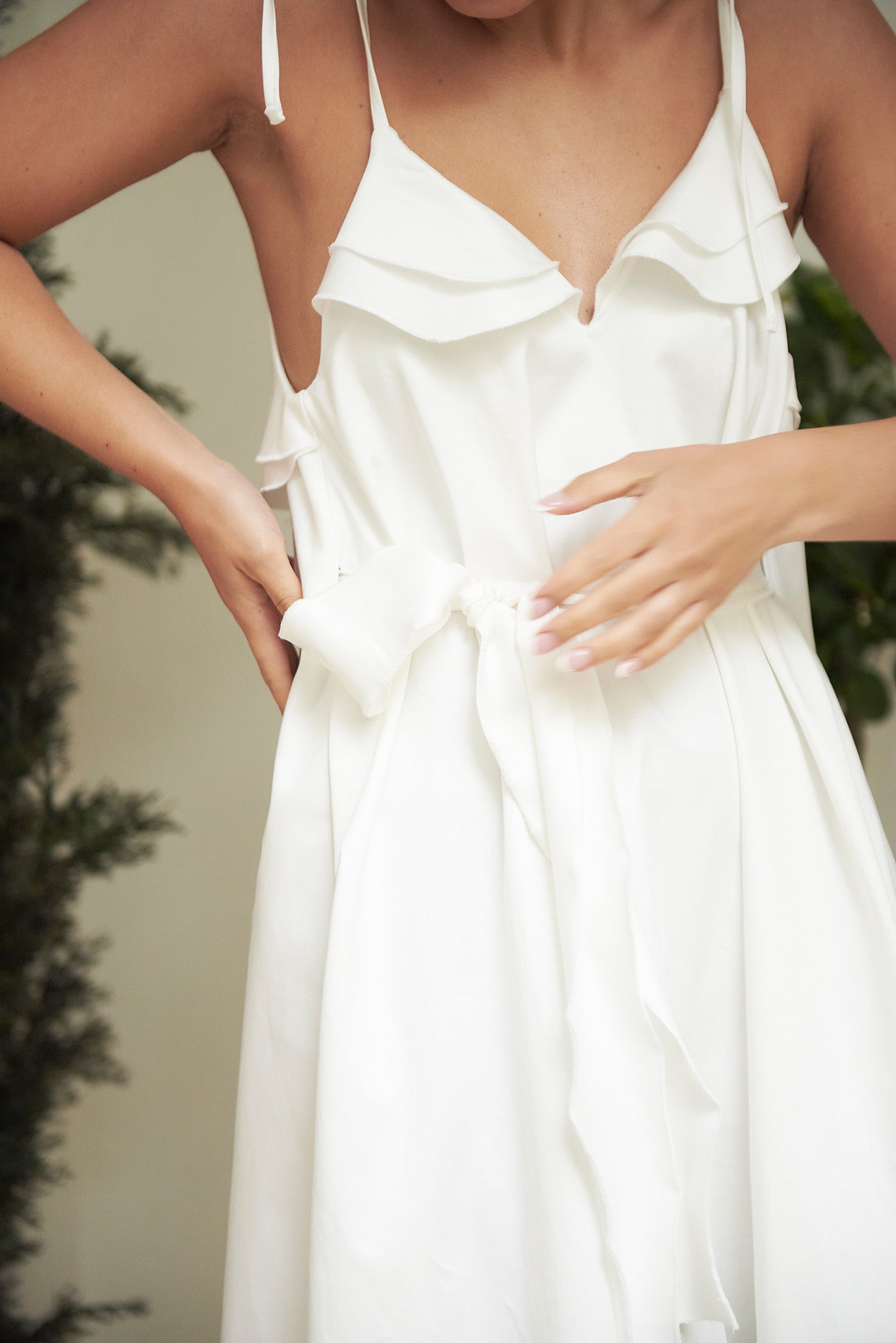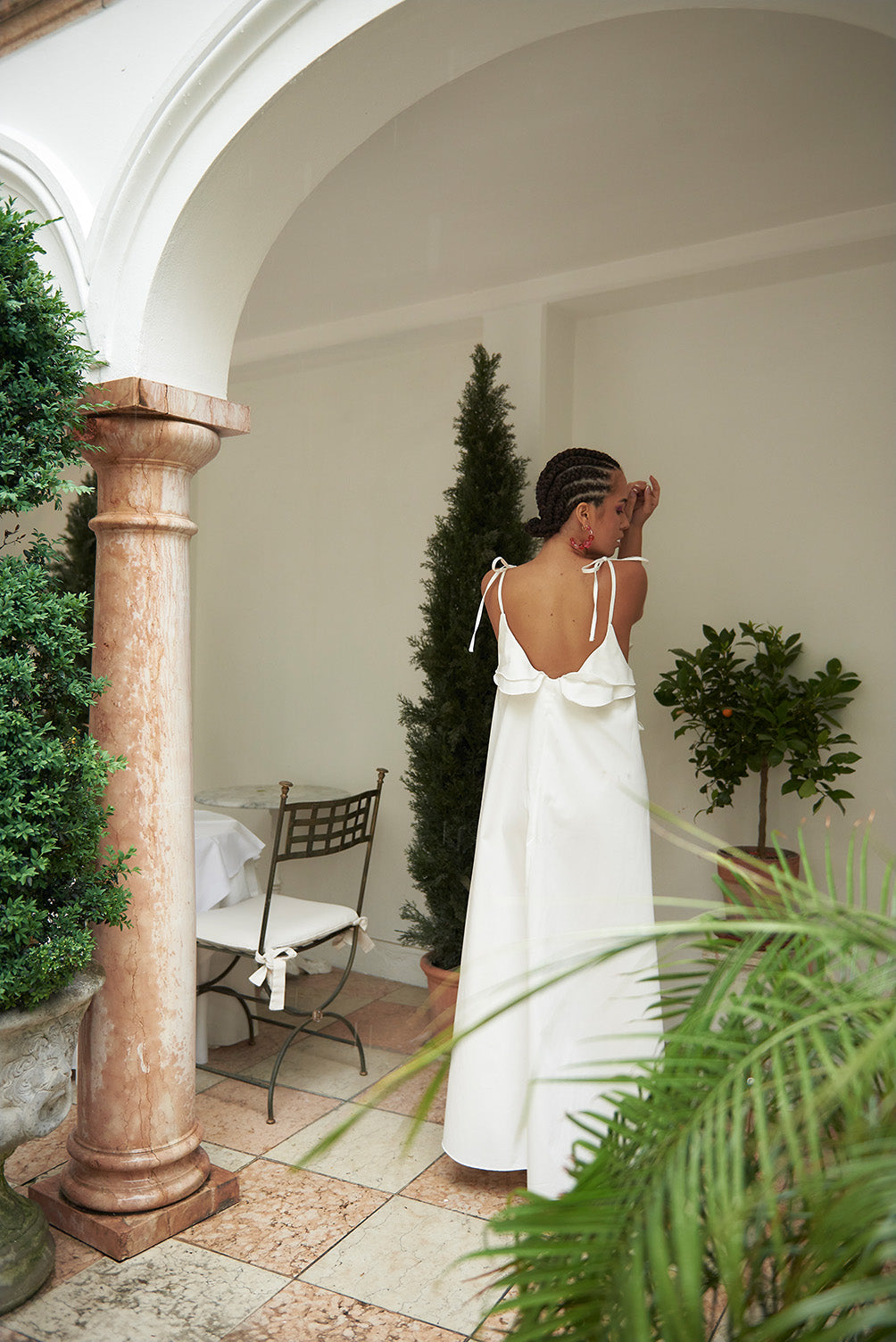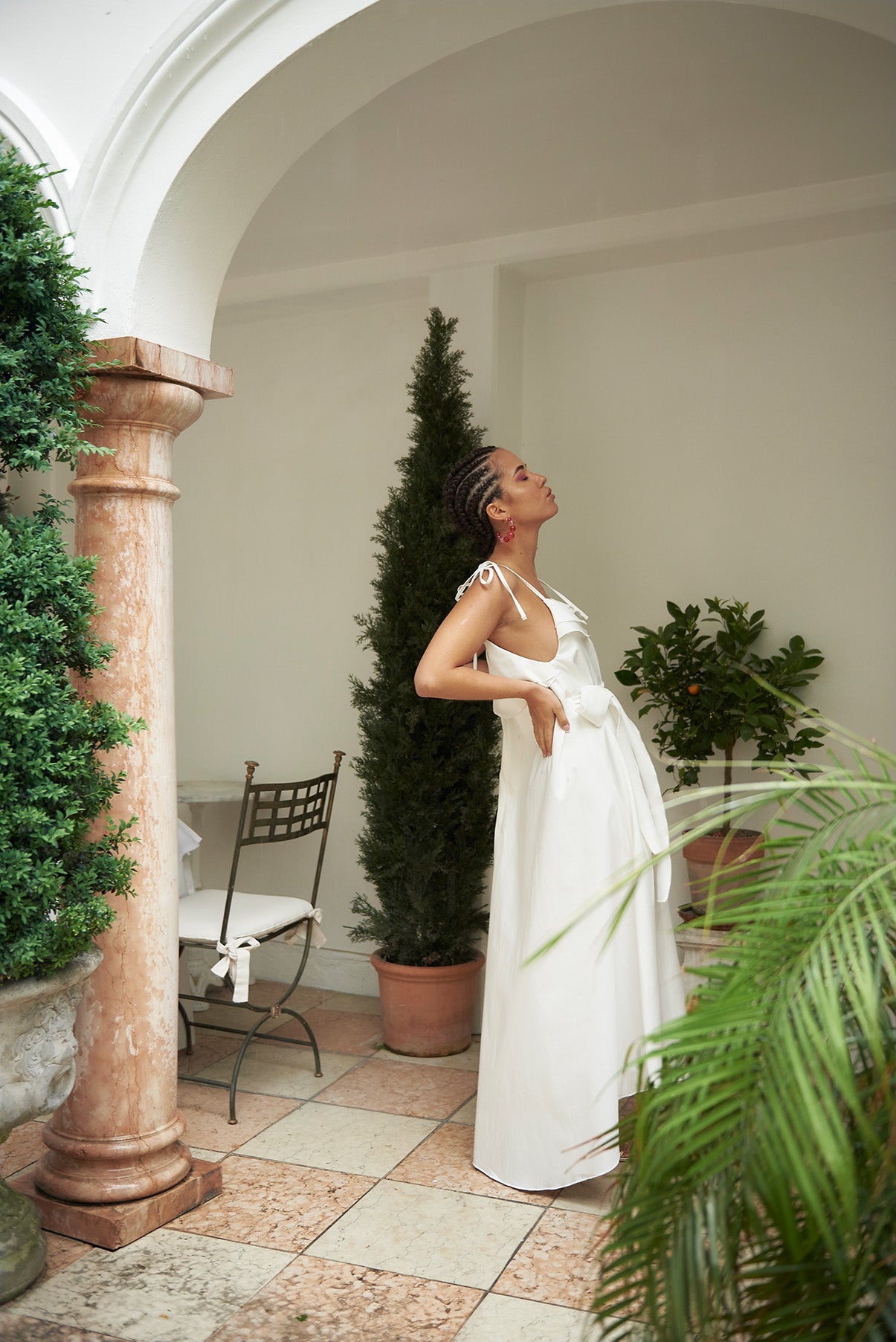 Coconut Delight Maxi Dress
"A vision of white walked by, binding my gaze to each of her steps."
HANDMADE IN GERMANY
Material: 97% Italian Cotton, 3% EA | Lining: 100% Viscose
Made for: Free Spirits, Graceful Hosts, Muses and Greek Deities, Piña Colada Drinkers
The model is 172 cm tall and wears size 34/36 DE
Form & Features
Deep, v-shaped neckline in front
Semi-bare neckline in the back
Adjustable shoulder straps
The pure, versatile beauty of white on white makes you stand out on any occasion while perfectly fitting in at the same time. Lush and graceful, this Italian cotton dress flows around you in an impeccable, elegant dance whether you are walking on white Caribbean sands or strolling through Santorini's charming streets. With this piece you'll exude power, knowledge, love, light and an air of mystery. Bend any perception of you to your will. With an ostensibly simple maxi dress as sophisticated and multifaceted as you are.
Material:
97% Italian crease-resistant cotton in off-white, 3% EA.
Highlights:

A relaxed fit that beautifully accentuates any figure.
Veil details in the back
Perfect flow and maximum freedom of movement thanks to a longer cape-like cut in the back
Flower details in the front and back
DISCOVER NEW STYLES