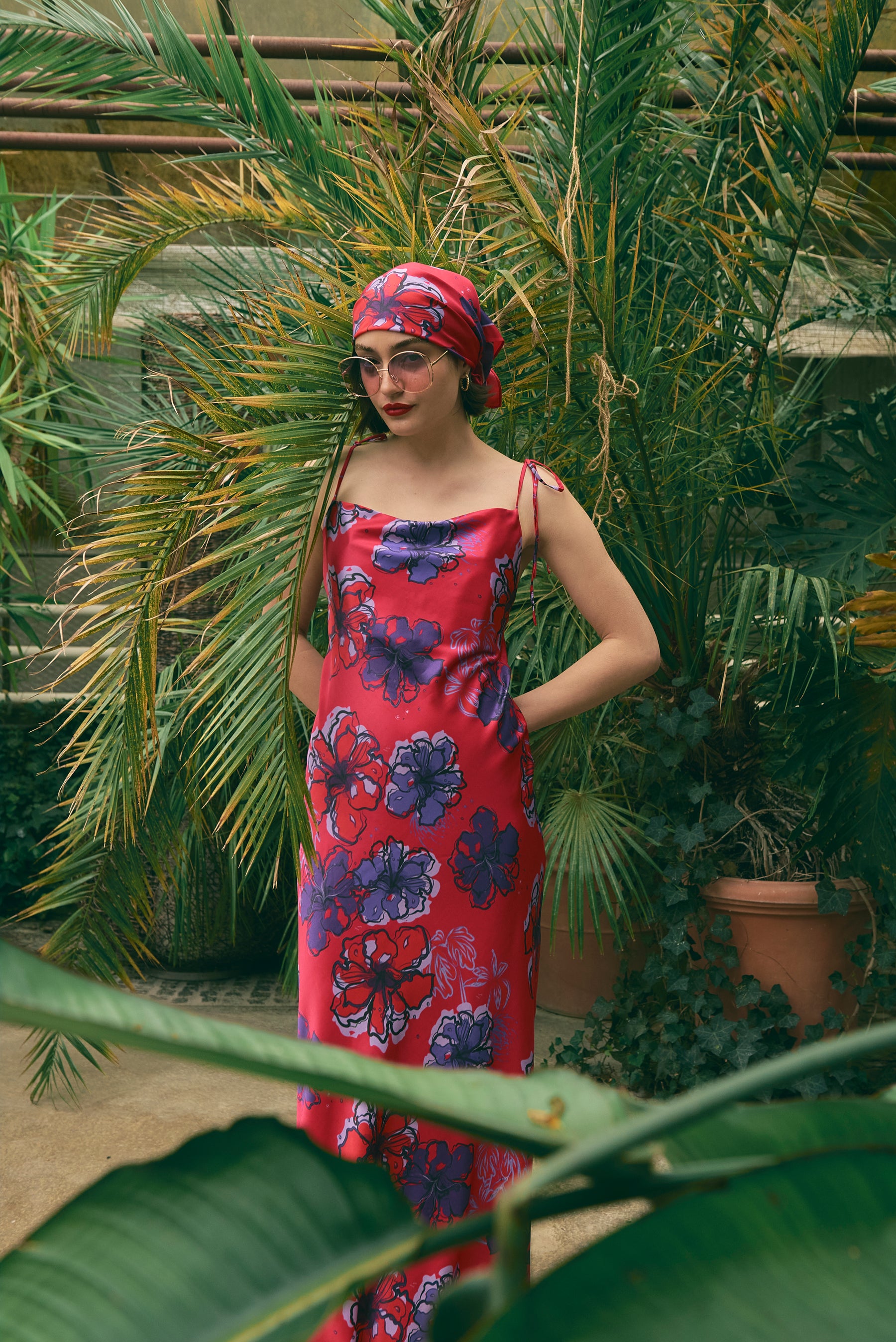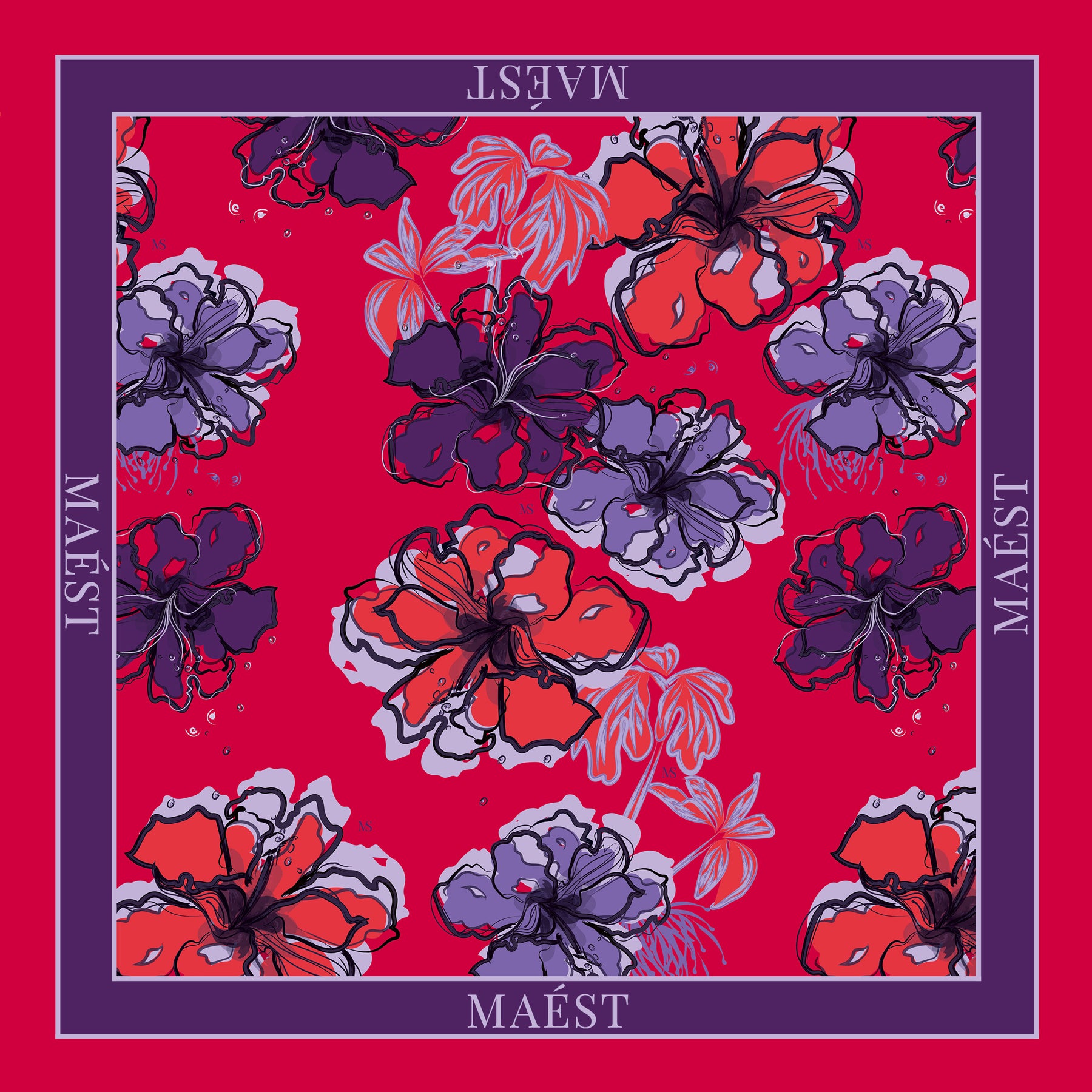 Floral Fragments Scarf (red)
"All the tastes of summer came to life at the sight of her brightest smile"
HANDMADE IN GERMANY
Material: 35% Silk 65% Viscose LENZING™ EcoVero certified
Made for: Style Icons, Ladies on a Mission, Sunny Afternoons
Form & Features
Featuring this collection's signature print (printed in UK)
You love to transform and adapt your look on the go? To add a bit of playfulness or a bit of mysterious chic? Then this silk twill blend scarf is your ideal companion on sunny summer days. Subtly displaying the luxurious MAÉST logo as well as this collection's exclusive signature print, our versatile "Floral Fragments" scarf accentuates some of your favorite features. All while protecting your hair from sun, salt, or wind.

Material:
Light-weight certified Silk Twill blend. This piece is not just beautiful but also sustainable!
MAÉST products are made with carefully selected materials. Please handle with care for longer product life.

Highlights:
The high-quality print, featuring brilliant colors is printed by experts in Europe with GOTS certified ink. This means that no harmful toxins are added to your dress!
Features the collection's hand-drawn surreal florals and MAÉST's logo signet
Luxurious shine & soft touch
Many styling options - wear it on your neck, wrap it around your bag or style it as a head accessory. Did you even know that silk helps your hair to stay moisturized? It's definitely a summer-must-have!
Care Instructions:
Dry Clean only / Iron on low temperature
DISCOVER NEW STYLES