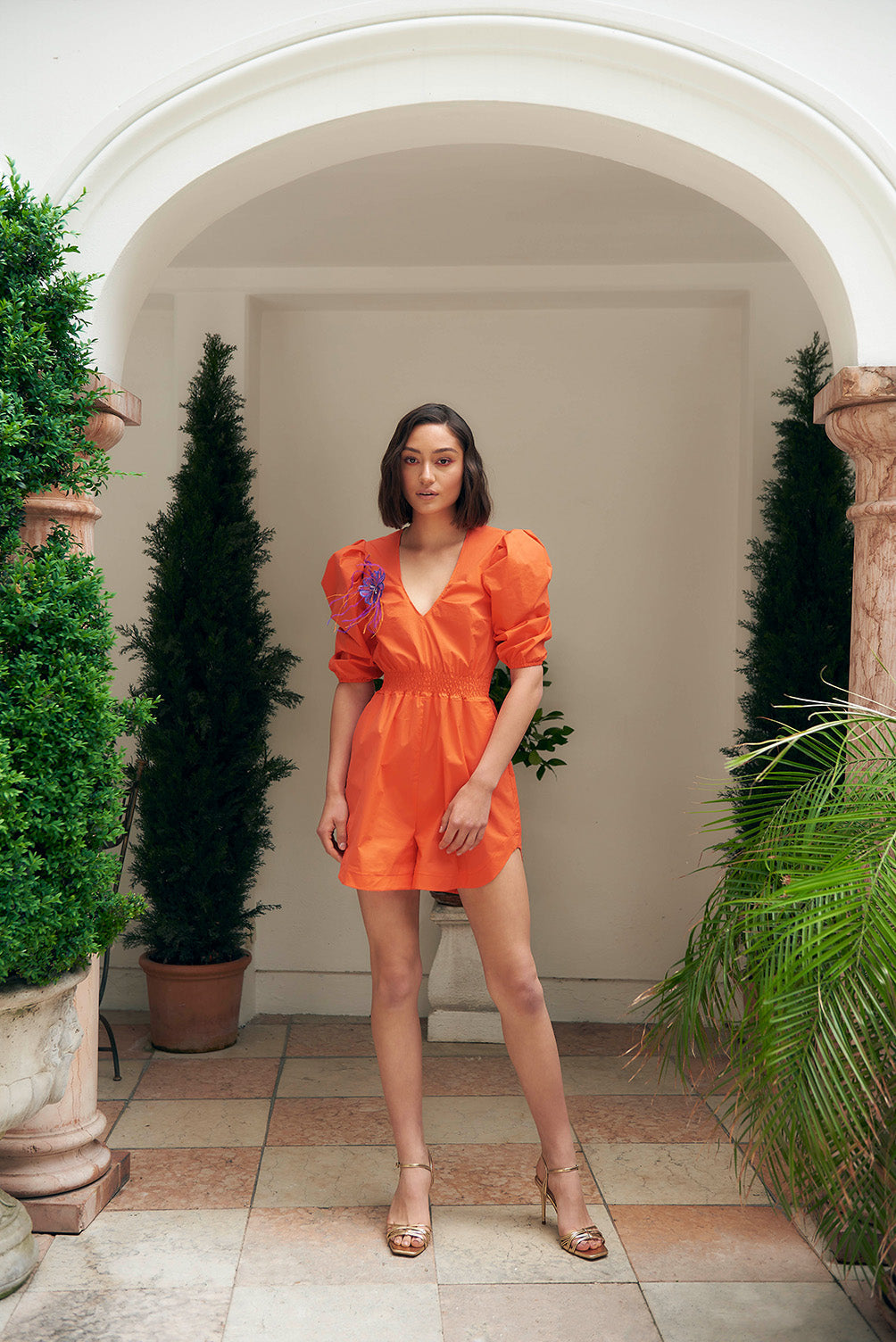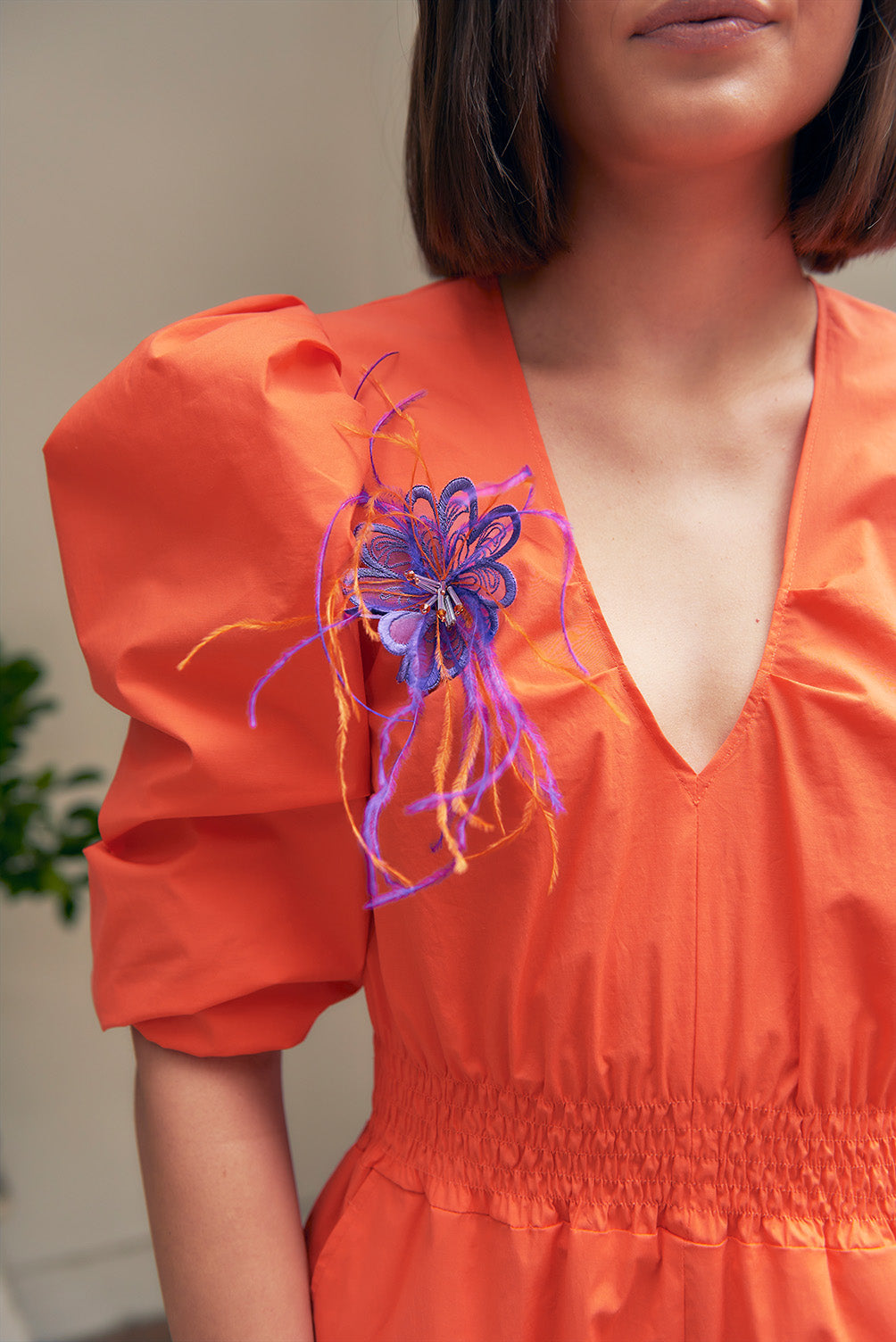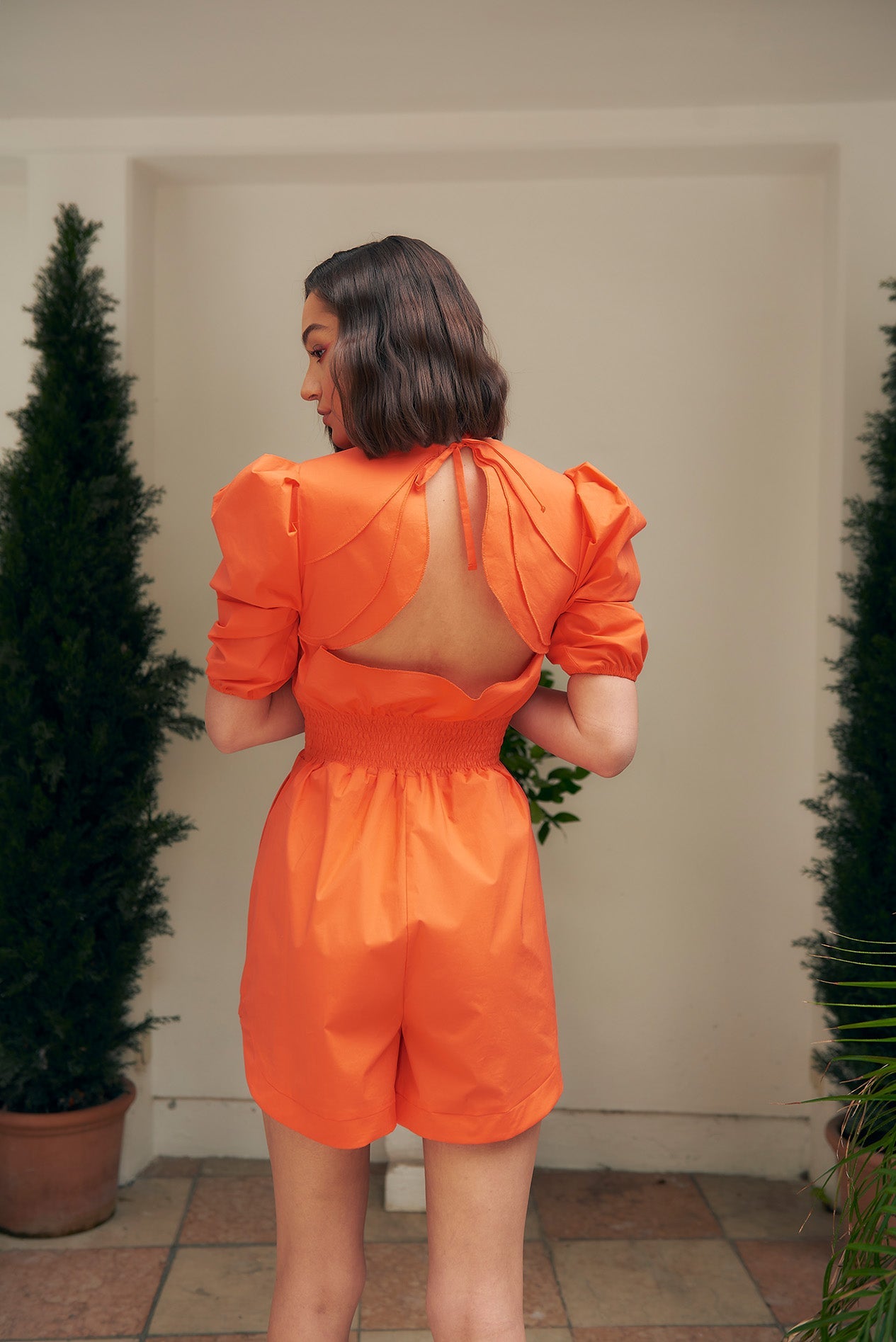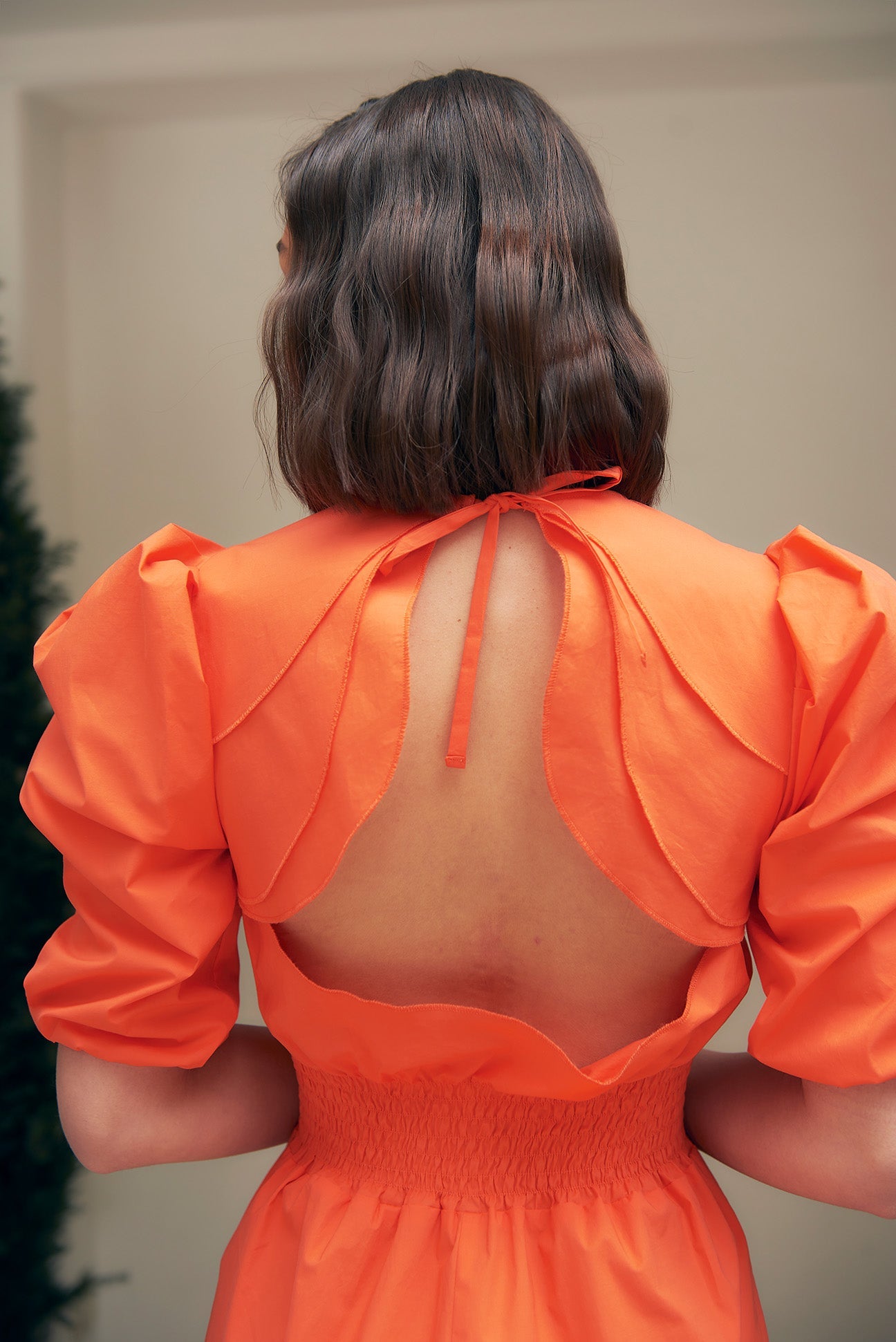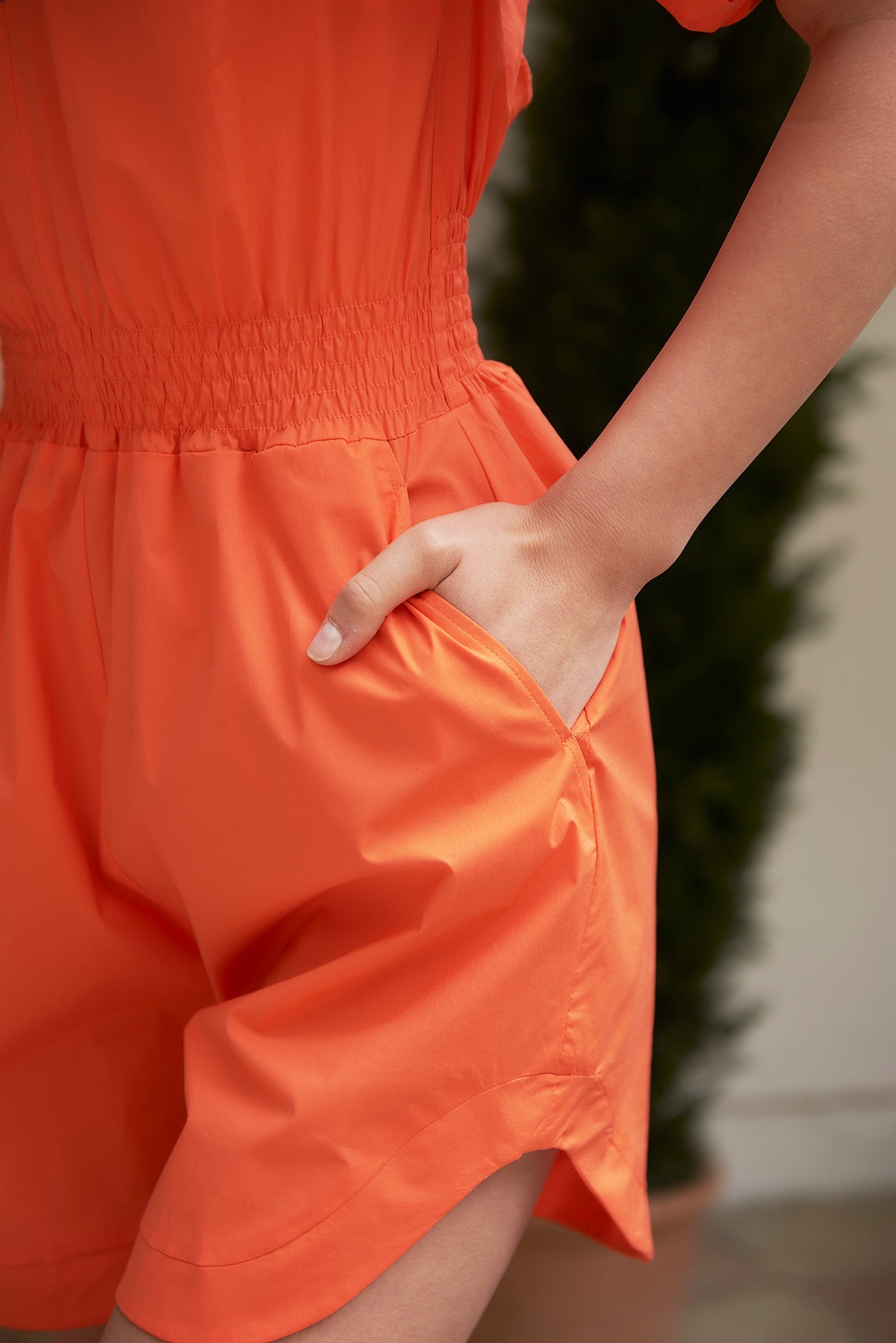 Italian Peach Playsuit
"If sunshine had a taste – it would taste like fresh peaches on a summer evening"
HANDMADE IN GERMANY
Material: 96% Italian Cotton, 4%EA | Pocket lining: 100% Viscose
Made for: Sunset Lovers, Fiery Summer Spirits, Explorers of Picturesque Villages along the Italian Coast.
The model is 174 cm tall and wears size 34/36 DE
Form & Features
Adjustable bow-shaped self-tie
Sweet but fierce. This playsuit exudes sporty elegance and quiet confidence. Perfect for a warm summer night. A night like this: A guitar playing somewhere in the distance. Its sweet notes drifting towards you on the evening breeze. While fragments of intense conversation and laughter are bubbling up to your candle-lit table, the feather-light cotton of your outfit playfully caresses your skin. Shining, blooming brightly in the same shades of color as the sunset you watched only minutes ago.
Ice is swirling in the peach-colored cocktail in your hand. Someone asks you to dance. And you know this night won't end; that you won't go home before the first fiery touches of a new morning break through the night sky.

Material:
96% Italian cotton 4% EA in bright orange. 
Highlights:

A relaxed fit and elastic waist that beautifully accentuates any figure. 
Detail: A 100% silk organza flower: The added flower is a representation of the collection's main print. Handmade from artisans in India, with 100% ostrich feathers and glass beading in orange & purple. Every flower is unique. 
Back detail design resembling a blooming flower.
Wavy hemmline for softer- and more playful- looking edges.
DISCOVER NEW STYLES